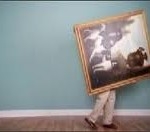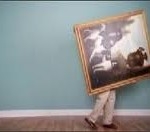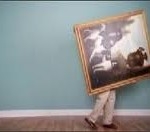 About the game Art Heist
Can your group replace the stolen art work from the The Museum of Prodigious Art? All of the most important art critics are invited to attend the unveiling ceremony.
Yes, a rare painting is stolen and must be recovered by the teams before it's too late!
What a brilliant plot and theme for the day to break away from the office environment! This is a wonderful collaborative exercise with adventure and some competition laced on top!
The big surprise is that teams arrive to our very own art gallery and as part of the challenge need to replicate the masterpiece with their own version. Teams don paints and canvases as they become their own group artisans.
In this hilarious finale at the gallery we can finish with drinks and food in our very own opening ceremony!

Highlights:
Code breaking, map reading.
Allows everyone's talent to shine.
Lots of laughter, fun & highly memorable.
Encourages lateral thinking
Great theme
Props
Fabulous locations
Inclusions:
Professionally MC'd
Logistics Management
Backpacks/cameras
Nibbles/drinks
Shopping budget
SMS texting
Insurance
Loads of materials
Place to unwind and relax post program
Art Gallery
Option of food and drinks
Photos escape game Art Heist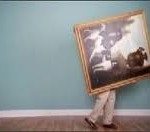 Address escape game Art Heist
1300 723 ...
Show phone number
Games similar to escape game Art Heist